Monthly Archives:
March 2020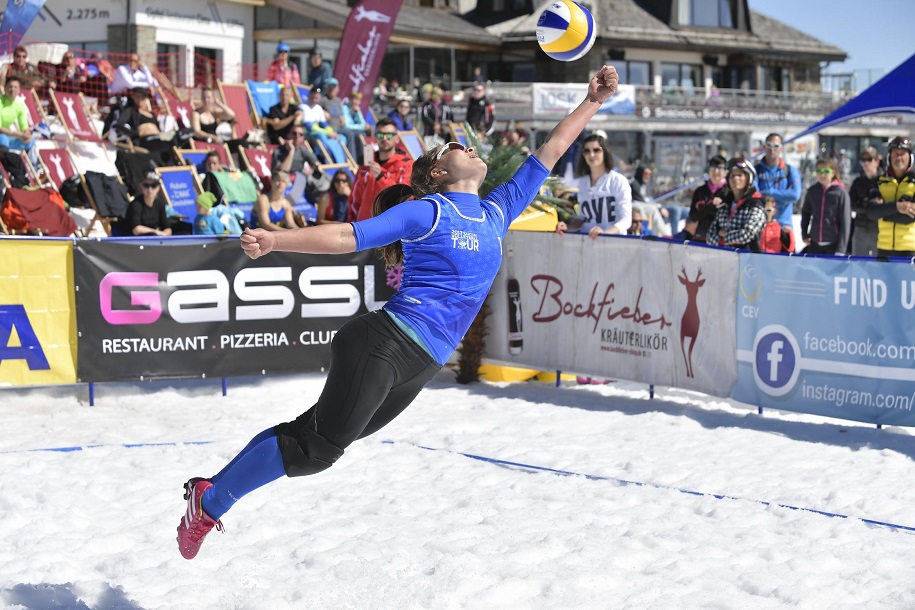 The name of volleyball on the snow is strange to many, but to those who have witnessed the Winter Olympics.
Prince Albert, a member of the International Olympic Committee (IOC), said snow volleyball is a viable sport to put on the list of sports at the Winter Olympics. In countries with a cold climate with snow appearing in winter, volleyball on snow has been popular for a long time.
Therefore, in Pyeongchang (South Korea) in 2018 this subject became a competition. This is a new feature of the sport seemed to be played only indoors.
December 17, 2019 – The first ever snowball volleyball event officially included by FIVB in its competition system around the world. The first snowball volleyball tournament in the world opened by FIVB was held in March 2019.
This event has written a new page in the history of winter sports. FIVB itself is ready for the next step in the development of this sport through the passage of the official rules of snow volleyball competition.
The Snow Volleyball World Tour, organized by FIVB in close collaboration with the European Volleyball Federation (CEV), makes snowball volleyball more than ever.
Two stops of the Snow Volleyball World Tour were held for two consecutive weeks in a majestic snow-covered alpine setting on European territory – at Wagrain-Kleinarl, Austria and Kronplatz / Plan de Corones, Italy.
On March 28, 2019, the first opening whistle began the historic Snow Volleyball World Tour at the central courtyard in Wagrain-Kleinarl.
The first match was a qualifying match between Romania and Sweden, the Romanians winning against the boys from Northern Europe.
Previously, snow volleyball played with the number of athletes like beach volleyball.
The history of snow volleyball was written at Wagrain-Kleinarl's winter resort in Austria, which is considered the birthplace of professional snow volleyball, at the iconic site next to the Mozart mountain in higher than 1,800 meters.
Snow volleyball can be played by people of all ages, the core skills of snow volleyball are like indoor and beach volleyball, which helps the current player to transfer the ability of They quickly on the snow volleyball court.
Therefore, this is a winter sport for athletes from traditional summer sports nations.